Features
Specification & files
Key features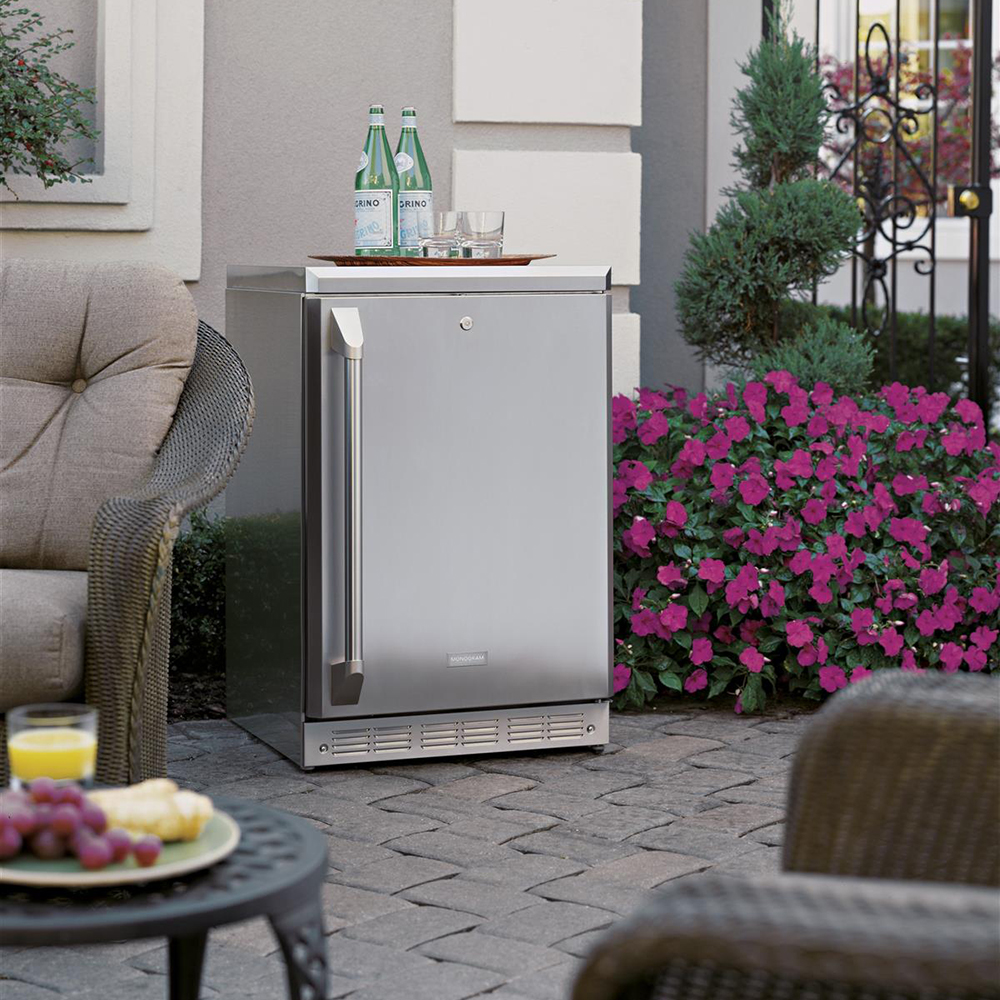 Stainless Steel Outdoor Design
Completely encased in stainless steel, front, top, sides and back. The stainless steel case withstands a variety of weather conditions, including temperatures from 45°F to 120°F.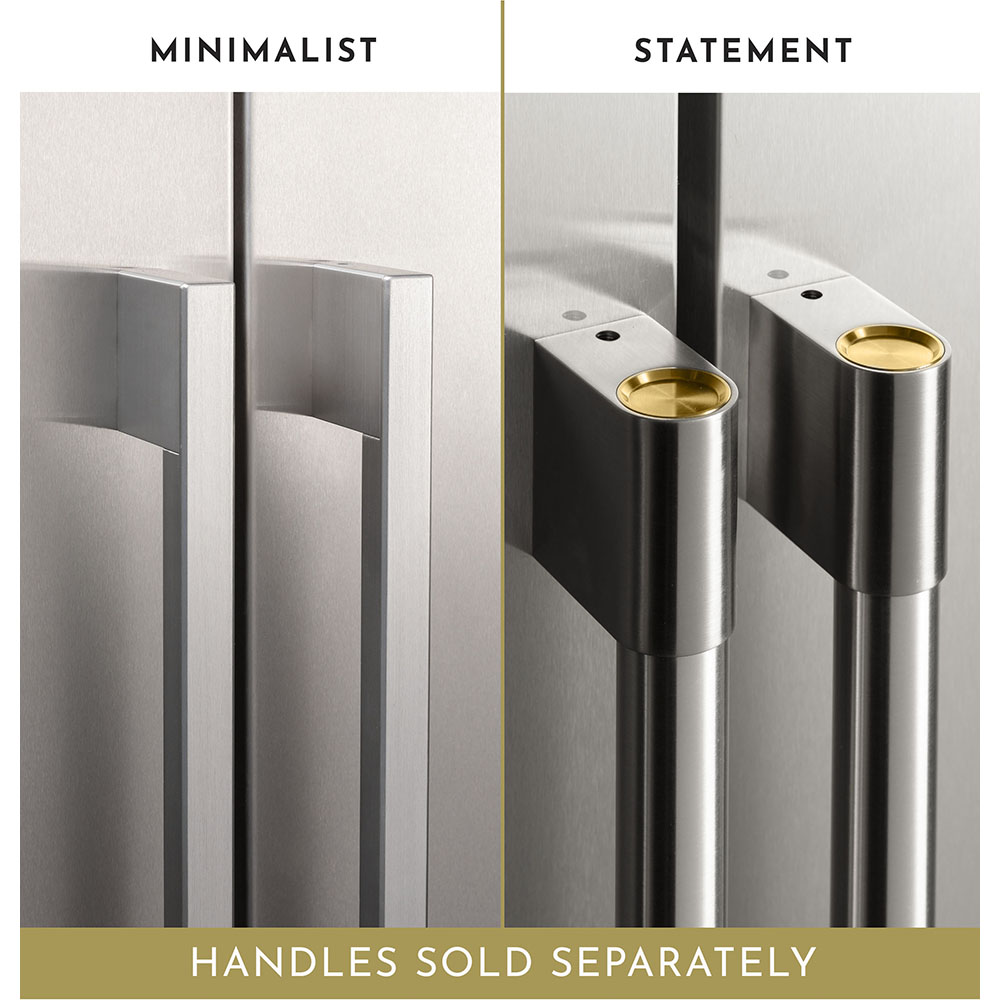 Statement and Minimalist Collection Refrigerator Handles (sold separately)
Designed to enhance choice and customization, Statement and Minimalist Collection refrigerators do not come with handles. Handles must be chosen separately and ordered through a Monogram representative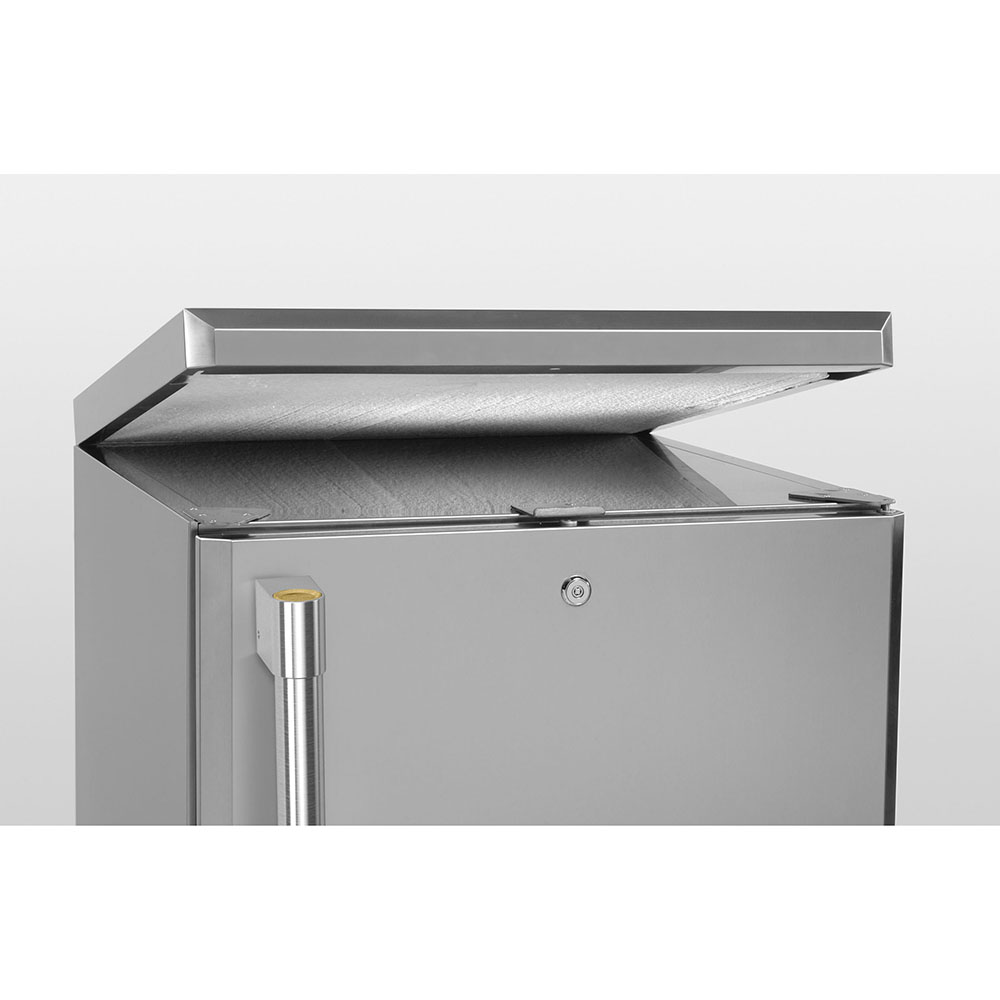 Stainless Steel Removable Canopy
Canopy protects the top of the refrigerator in outdoor environments and can be removed to allow built-in installation.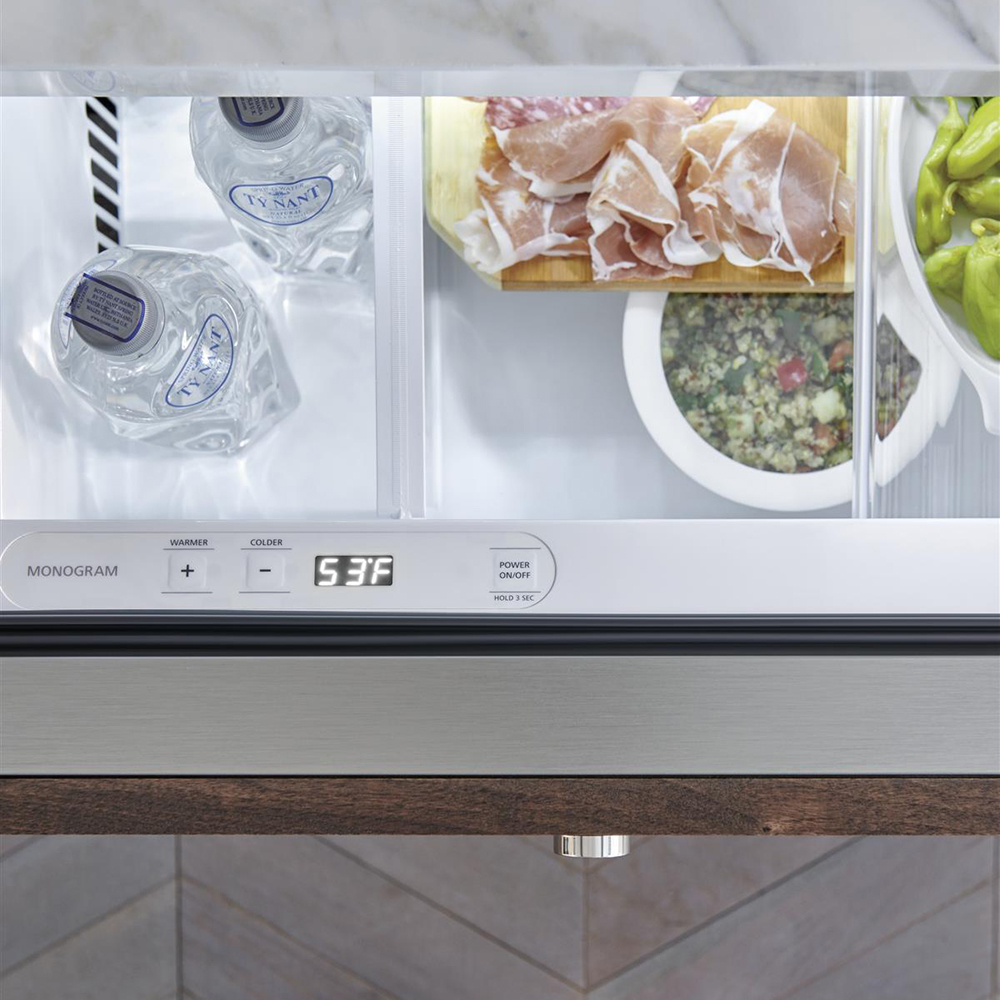 Digital Touch Controls
Offer a range of temperatures for precise chilling of a variety of fresh foods and beverages, and a LED display allows easy viewing of temperatures.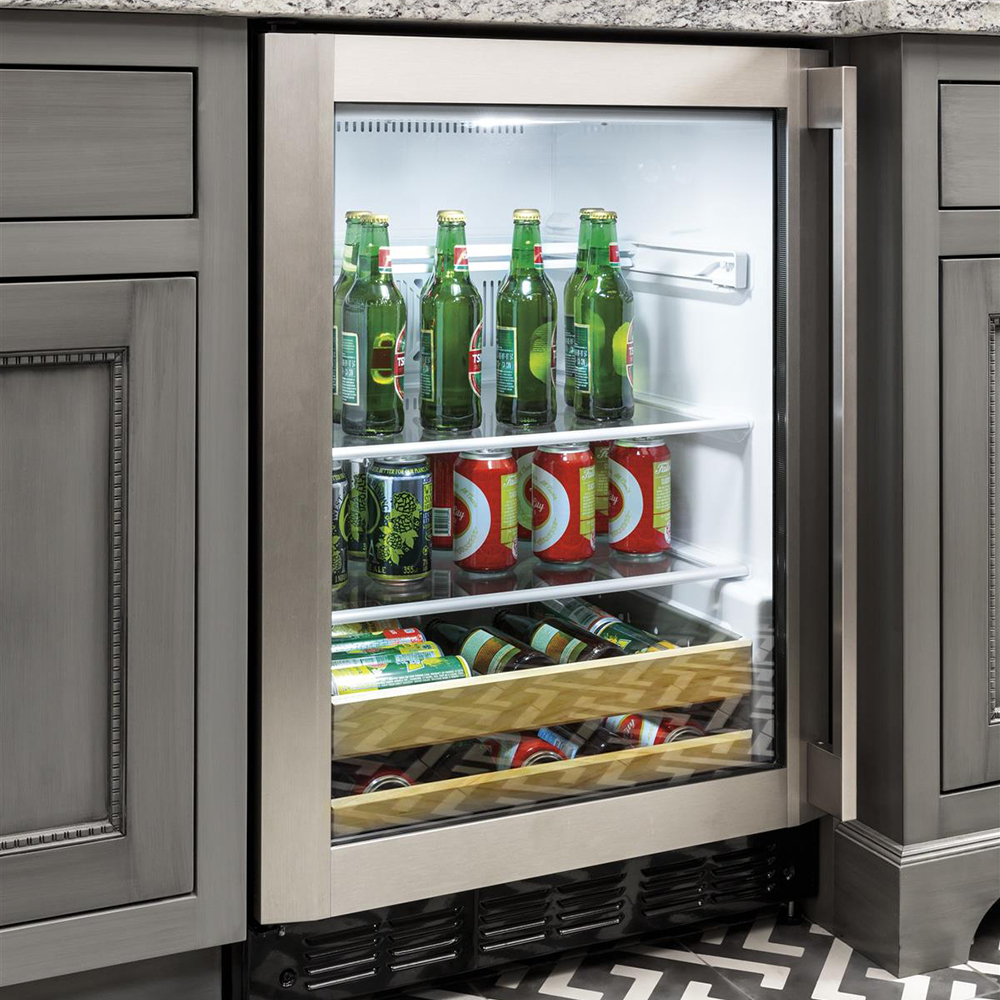 Soft Interior LED Lighting
Automatically illuminates when the door is open, but can be activated by an internal on/off switch.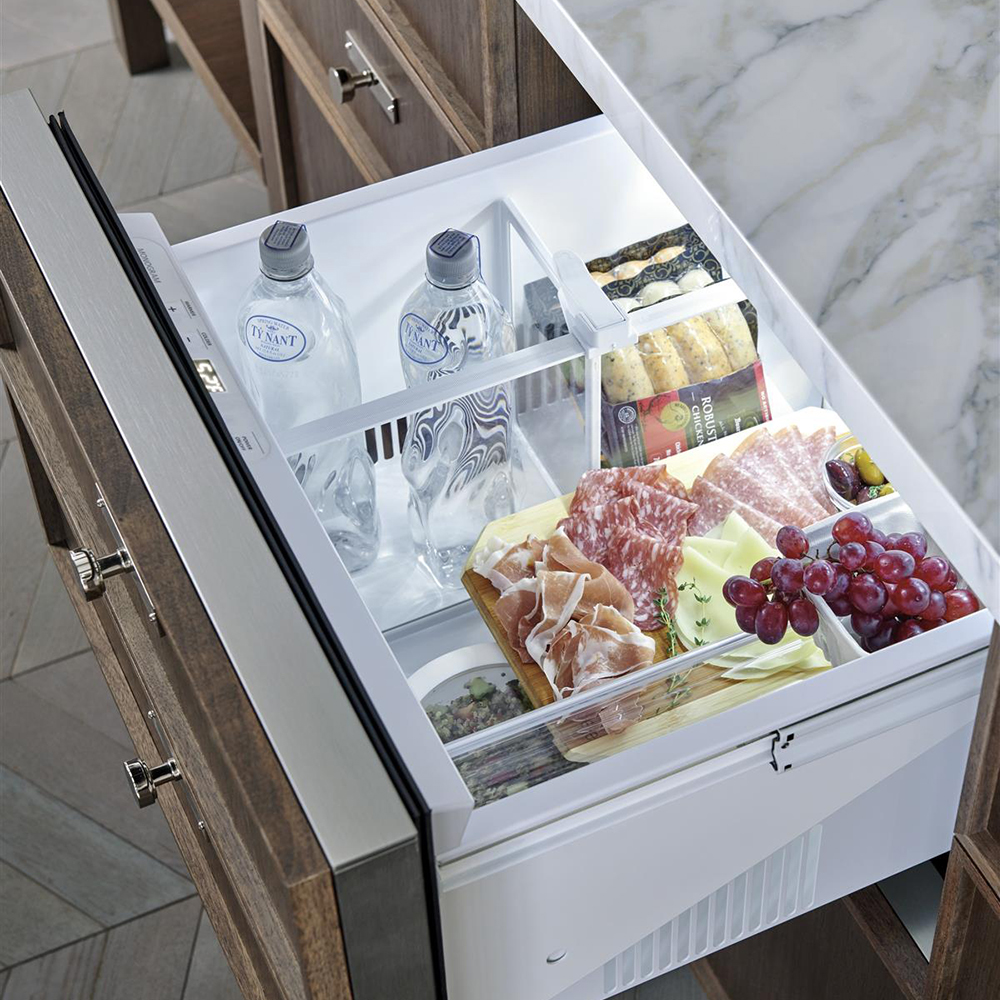 Spacious Interior With Removable Spill Proof Glass Shelves, Quickspace Shelf And Clear Lexan Crisper
Provides a spacious 5.4 cu. ft. capacity that can hold a platter as large as 18" x 18".