Monogram 24" Stainless Steel Indoor Outdoor Refrigerator Module - ZDOD240NSS
ZDOD240NSS
Where to buy
Approximate Dimensions (W × H × D)
23.63 in × 36.25 in × 23.50 in
Features
Specification & files
Key features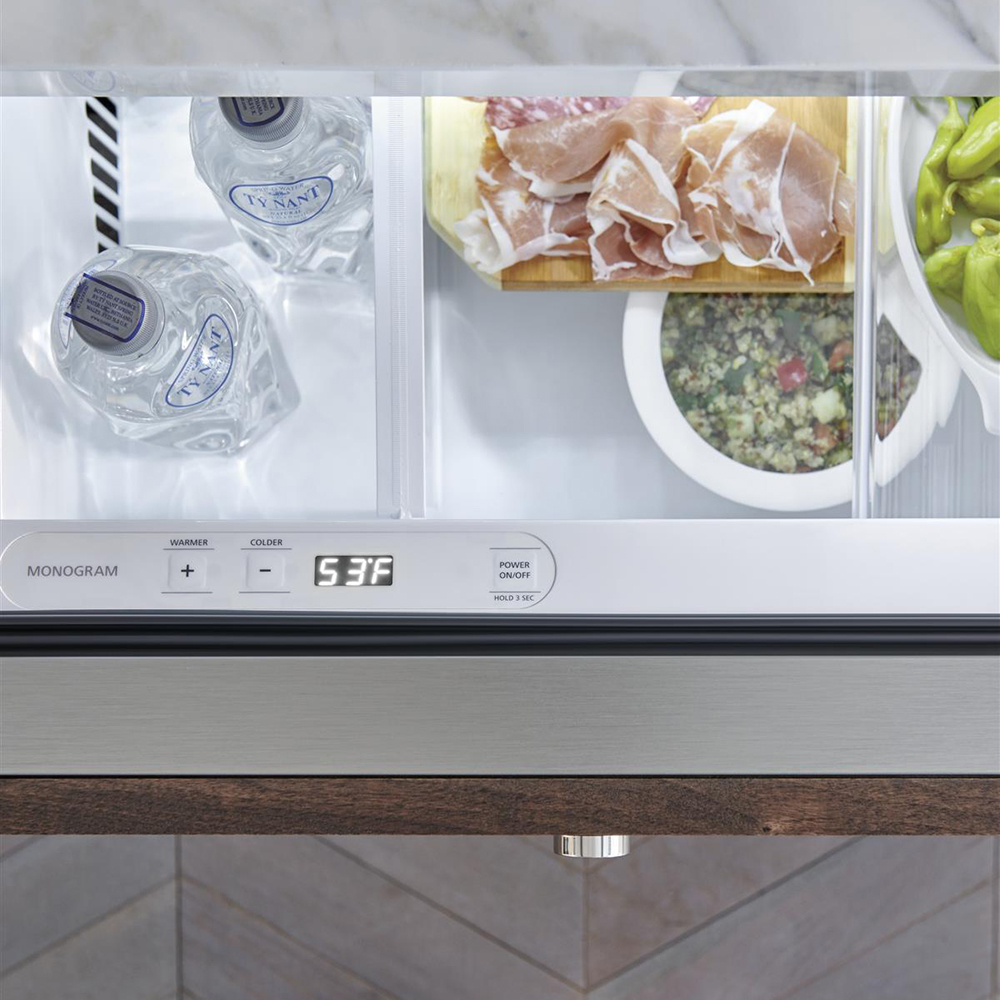 Digital Touch Controls
Offer a range of temperatures for precise chilling of a variety of fresh foods and beverages, and a LED display allows easy viewing of temperatures.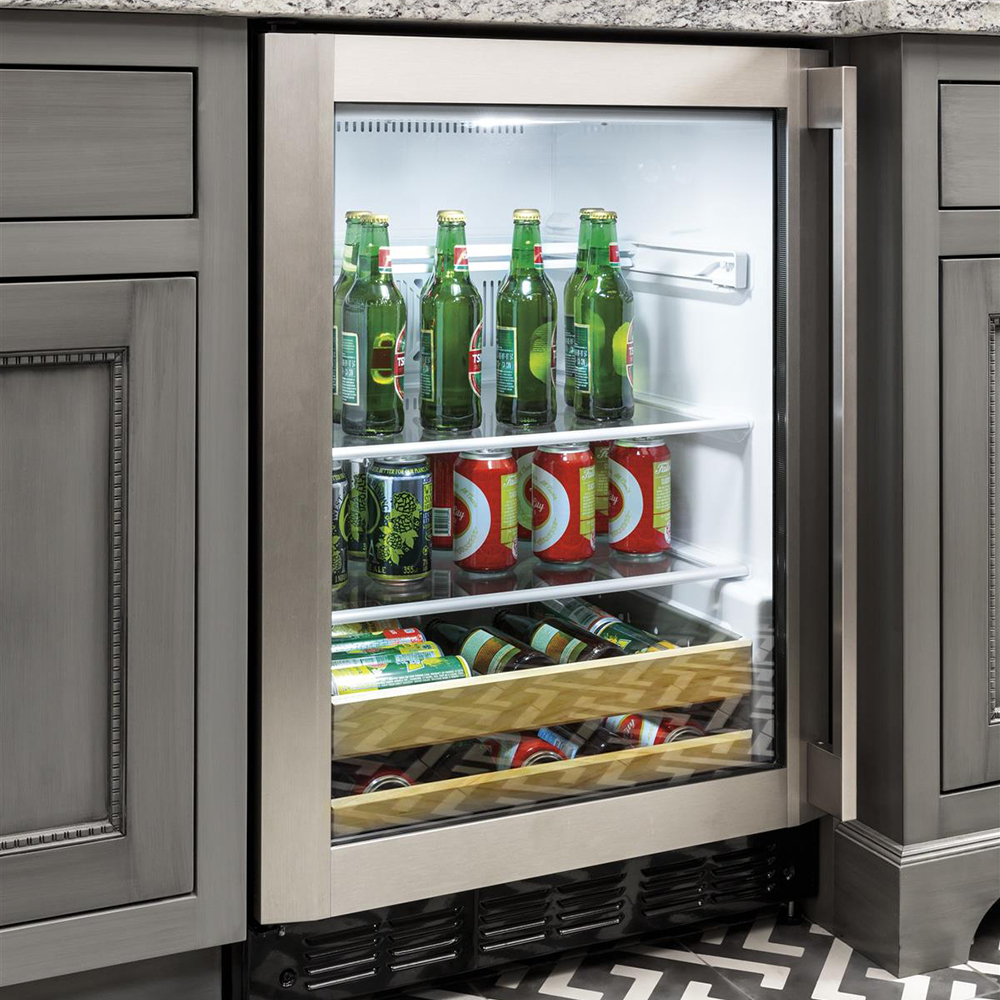 Soft Interior LED Lighting
Automatically illuminates when the door is open, but can be activated by an internal on/off switch.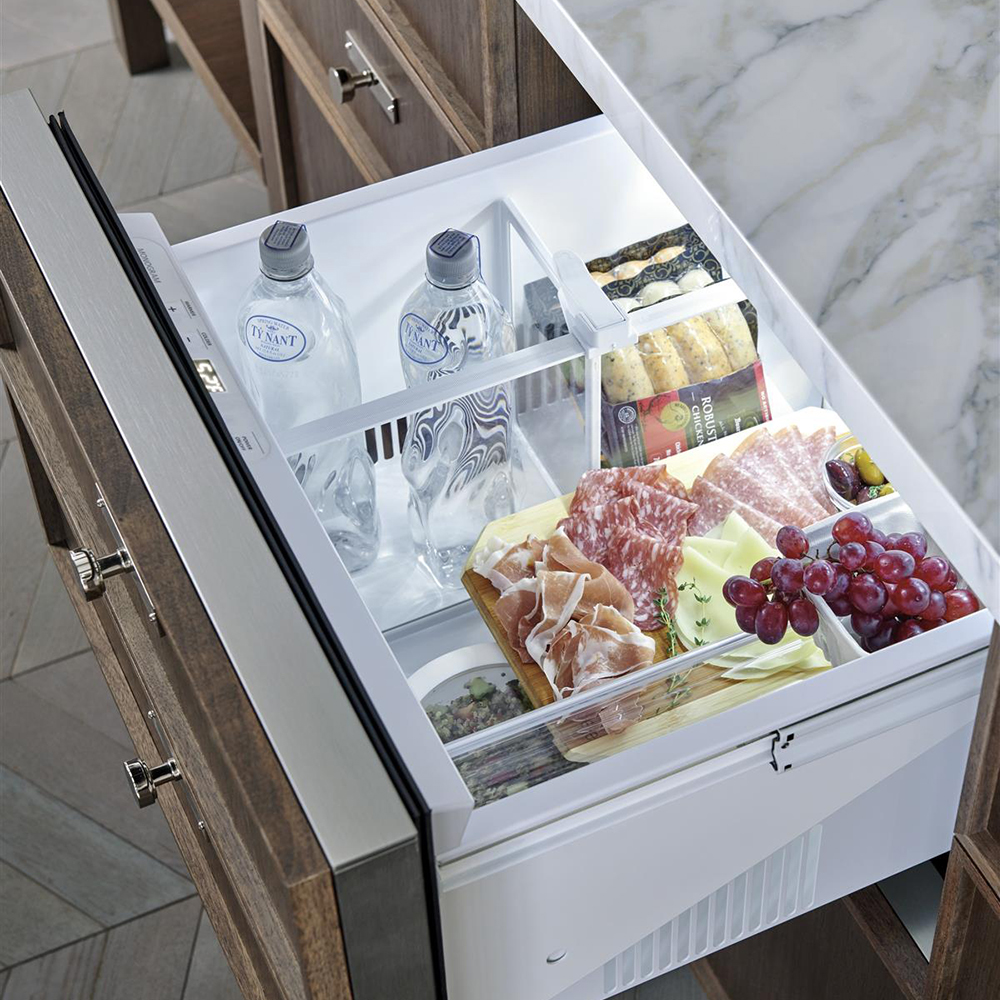 Spacious Interior With Removable Spill Proof Glass Shelves, Quickspace Shelf And Clear Lexan Crisper
Provides a spacious 5.4 cu. ft. capacity that can hold a platter as large as 18" x 18".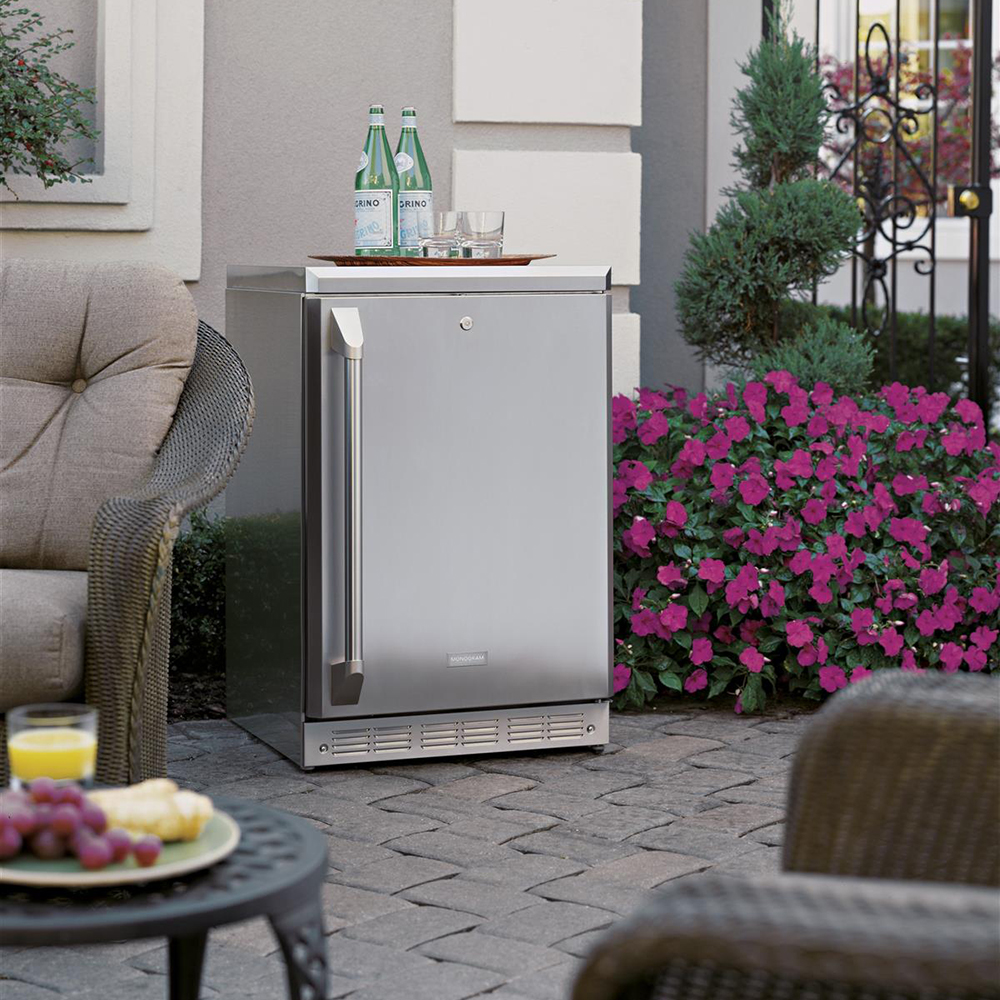 Stainless Steel Outdoor Design
Completely encased in stainless steel, front, top, sides and back. The stainless steel case withstands a variety of weather conditions, including temperatures from 45°F to 120°F.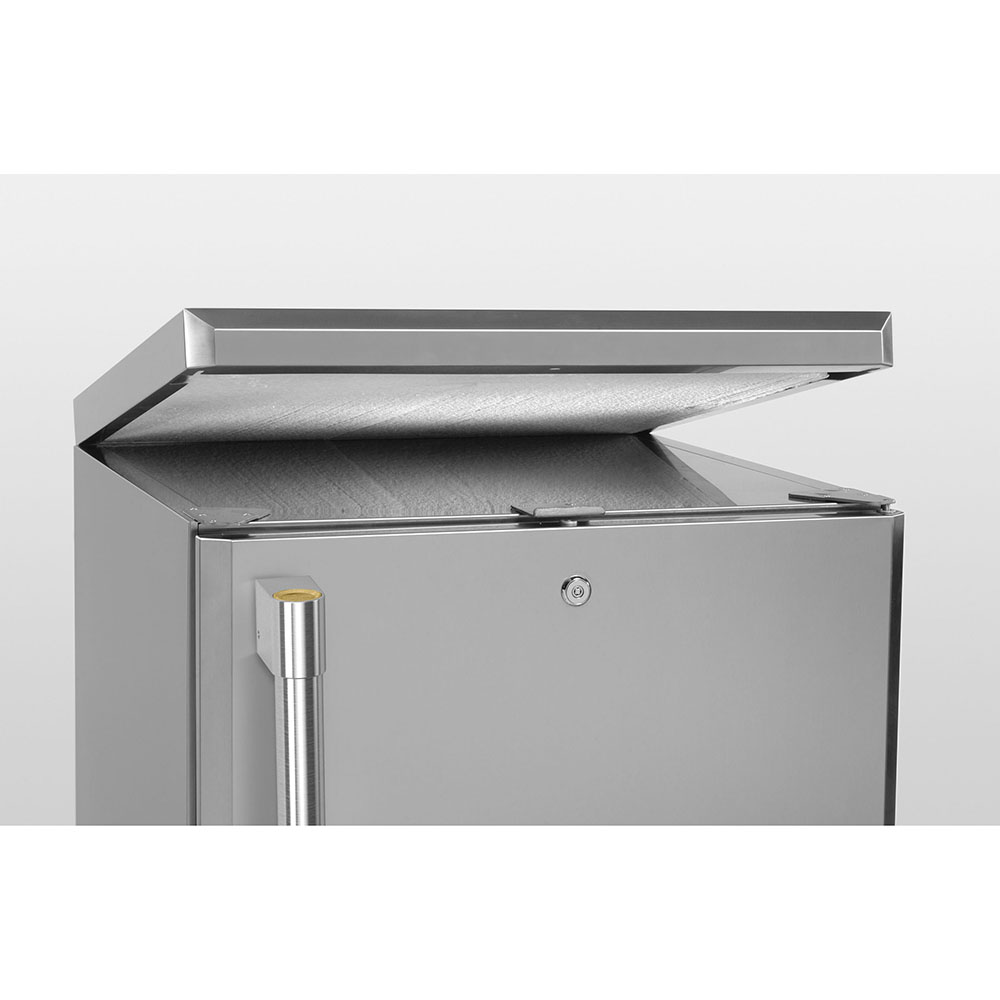 Stainless Steel Removable Canopy
Canopy protects the top of the refrigerator in outdoor environments and can be removed to allow built-in installation.