High Performance Engineering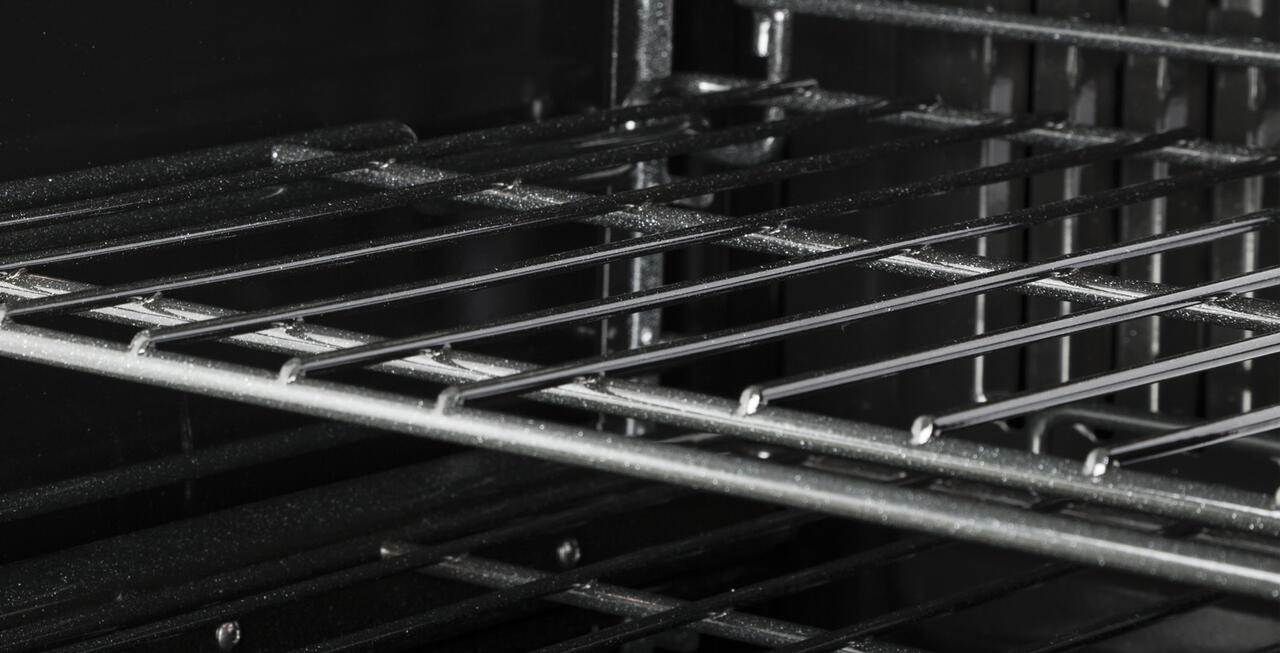 PORCELAIN ENAMELED OVEN RACKS
Using the classic enameling process first developed in the 13th century, we designed our porcelain enameled oven racks to withstand high temperatures of the self-clean cycle while maintaining their durable, scratch-resistant finish.
Premium Features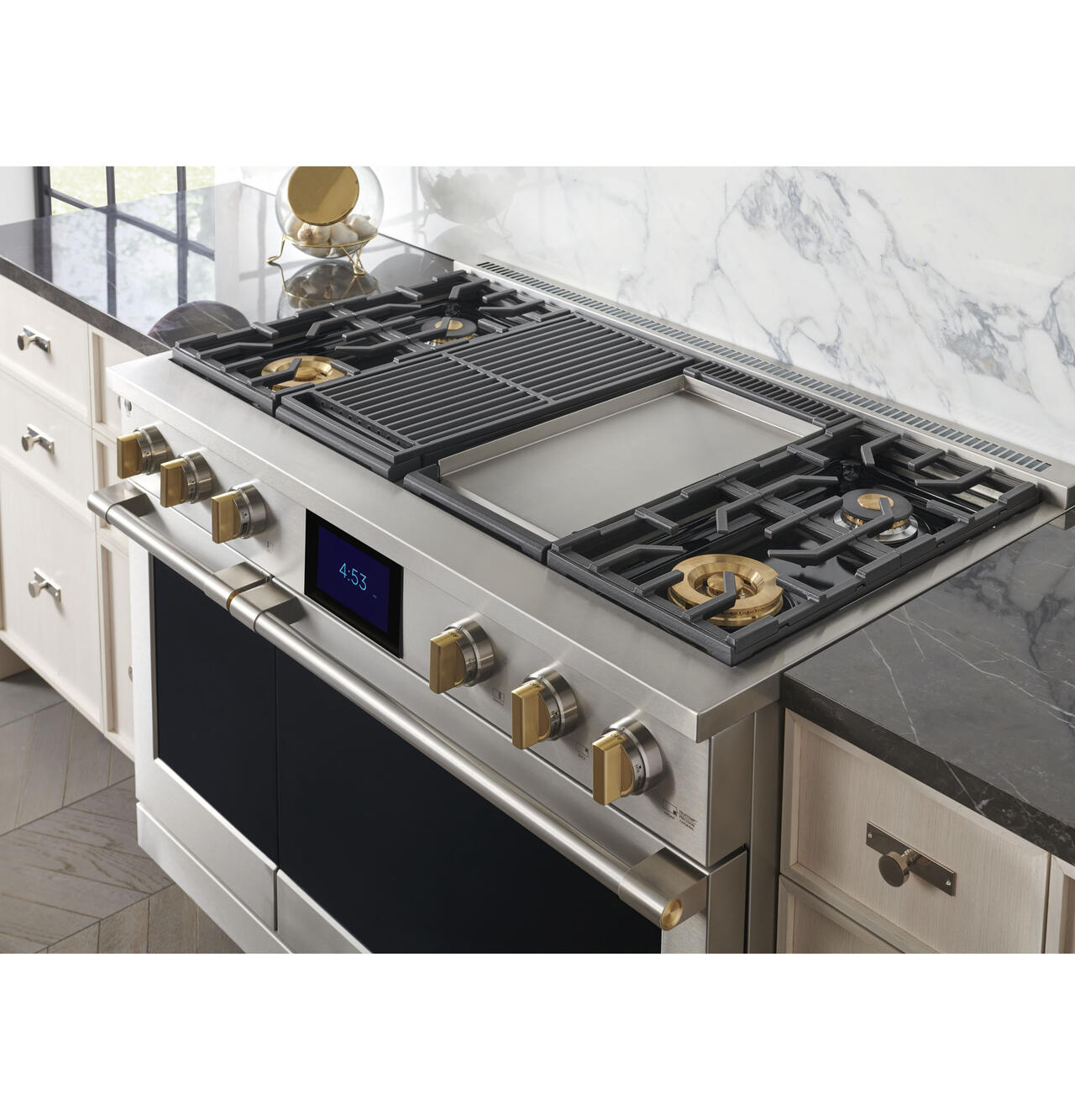 UPDATED HANDLES AND ACCENTS
It's in the details—edge-to-edge handles, polished stainless steel, and substantial electronic-control brass-accented knobs deliver a truly professional appearance.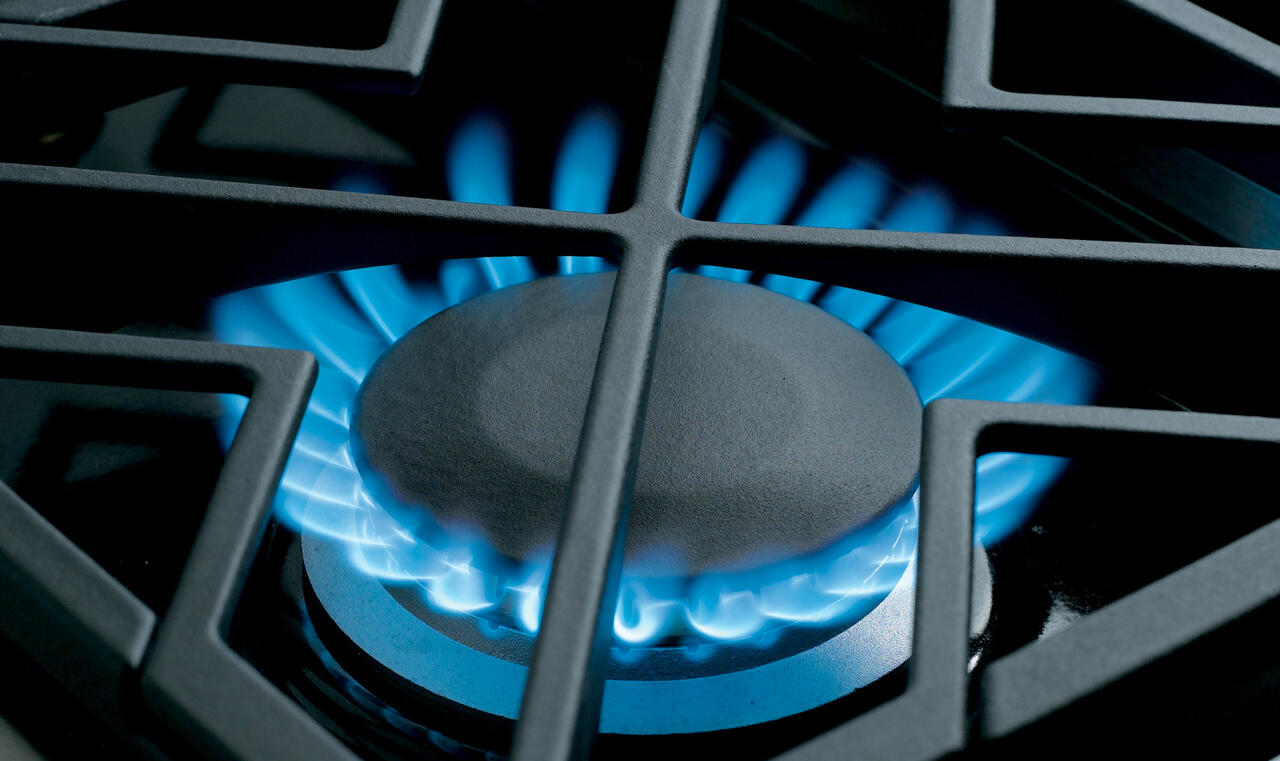 DUAL-FLAME BURNERS
Sealed, dual-flame stacked burners attractively deliver a full spectrum of heat from low 140 degree simmers to an intense 18,000 BTUs for faster boiling power.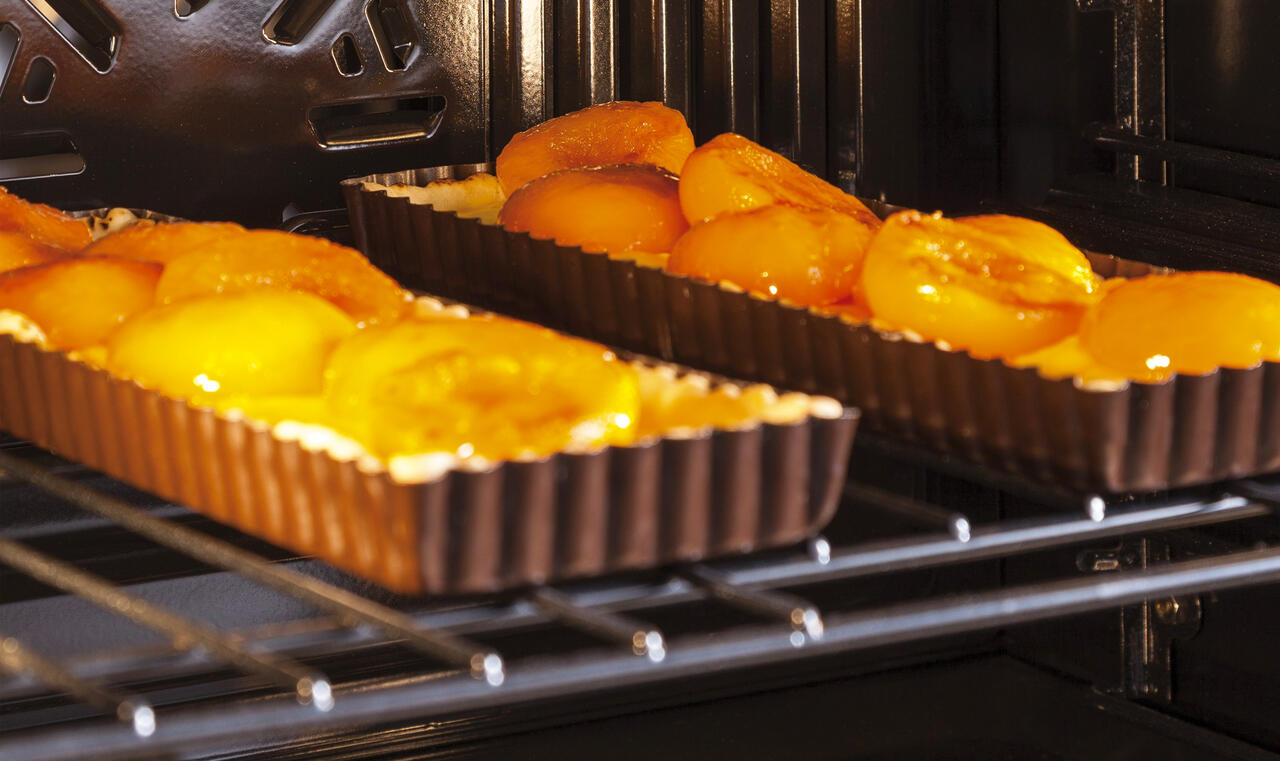 TRUE EUROPEAN CONVECTION
Achieve superb baking results every time—our range ovens feature true European reverse-air convection technology with six heating elements in each oven.