The Energy Efficient Kitchen
INCREASE THE ENERGY EFFICIENCY OF YOUR HOME, STARTING IN THE KITCHEN.
When selecting appliances for a new kitchen or remodeling project, energy-conscious homeowners choose Energy Star® appliances to increase home energy efficiency and savings while reducing impact on the environment.
REFRIGERATORS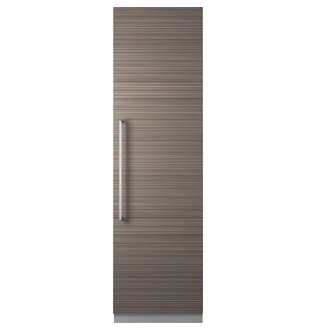 High-efficiency Energy Star refrigerators can significantly reduce energy usage in your home, helping you create a greener kitchen. Plus, upgrading to an Energy Star-rated refrigerator allows you to take advantage of rebates, tax credits or sales tax exemptions for energy-efficient products that your state and local utilities may offer.
Another energy-saving feature to look for is a design that not only maximizes food freshness but also incorporates smart organization to reduce the open-door time needed to find food, further lowering energy consumption. Some household refrigerators are also becoming more environmentally friendly by using R600a refrigerant, which has less environmental impact than traditional hydrofluorocarbon refrigerants.
Other energy-efficient refrigerator choices include bottom freezer models, which use less energy than side-by-side models, as well as those lit with LEDs, which consume less energy than halogen bulbs.
DISHWASHERS
When shopping for a dishwasher, choose a model that is Energy Star-qualified for superior energy efficiency but also look for those that have earned Tier II recognition by the Consortium of Energy Efficiency, as all Monogram models have. That status indicates that they are among the most resource-efficient appliances available. Depending on where you live, purchasing an Energy Star dishwasher may make you eligible for a rebate or tax credit as well.
In addition, consider the newest features in today's dishwashers such as advanced washing and drying, versatile rack systems and wireless performance monitoring, all designed to help you save time and conserve energy.
Some dishwashers also go beyond water and energy conservation by reducing the amount of detergent required. Innovative bulk-dispense technology automatically releases the right amount of detergent throughout the wash cycle to deliver exceptionally clean results, without excess soap deposits that can leave a film on dishes or possibly pollute waterways.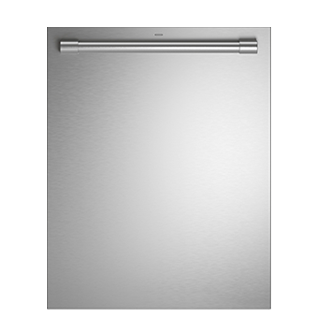 COOKING APPLIANCES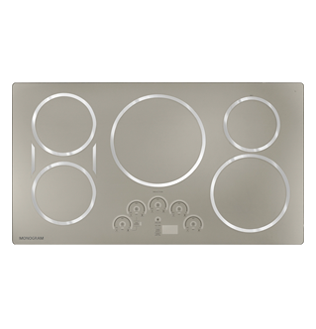 Induction Cooktops
Induction is by far the most energy-efficient way to cook. By quickly transferring electromagnetic energy directly to the pan where heat is needed, induction reduces cooking times and energy used. Not only do induction cooktops use significantly less energy than standard electric coils, they also reduce the amount of heat released into the surrounding air, keeping your kitchen cooler.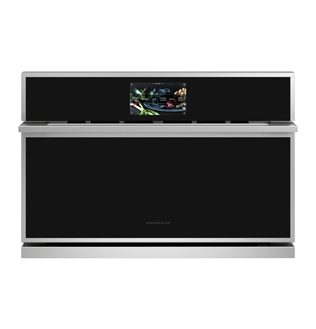 Advantium Speed Cooking Ovens
Advantium speed cooking ovens use both convection and microwave technology to cook food quickly and without loss of quality. Their faster cooking time — up to eight times faster than a conventional oven — offers an additional opportunity for increasing your kitchen's energy efficiency.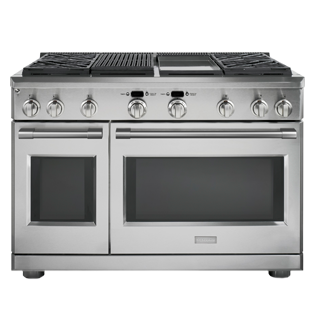 Convection Ovens and Ranges
Convection ovens and ranges use an internal fan to circulate air continuously throughout the oven during cooking. This distributes heat more evenly, reducing cooking times for some food which in turn reduces the overall amount of energy used. Convection also allows multiple items to be cooked simultaneously, decreasing prolonged oven use times. Look for ovens and ranges with LED interior lights and glass doors, which provide low energy-use visibility and less door-opening energy loss.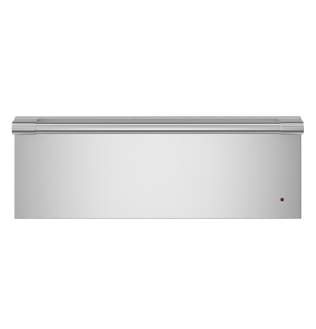 Warming Drawers
Consider installing a warming drawer to decrease your kitchen energy usage. Warming drawers use only a fraction of the energy that an oven uses to heat food and less energy than a microwave for reheating. And with a warming drawer's adjustable moisture control settings, most dishes taste as if they've come straight from the oven, a handy feature for the cook who enjoys entertaining.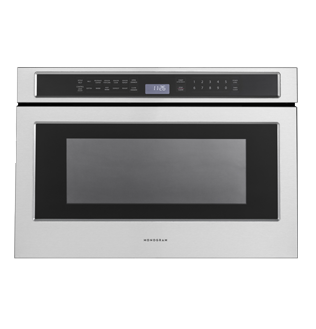 Microwaves
Microwave ovens are designed for fast cooking, which reduces energy consumption. According to Energy Star, you can reduce cooking energy by as much as 80 percent by using the microwave for smaller quantities of food. Plus, they are a great choice for quickly cooking small dishes or reheating leftovers.
CREATE A GREEN KITCHEN
No matter what your kitchen size or layout, choosing Energy Star-rated and energy-reducing appliances — and using them efficiently — can lower both your household energy bill and environmental impact.