Features
Specification & files
Key features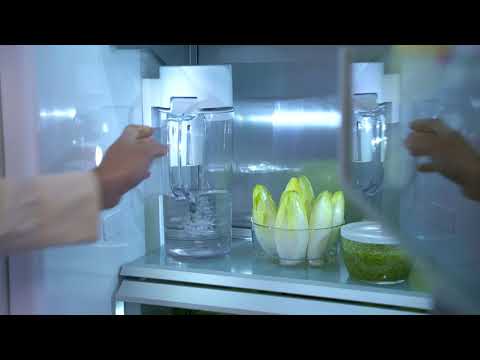 Autofill Pitcher
Automatically refills when placed on its dock inside the refrigerator, so you'll have a pitcher of chilled, filtered water ready anytime.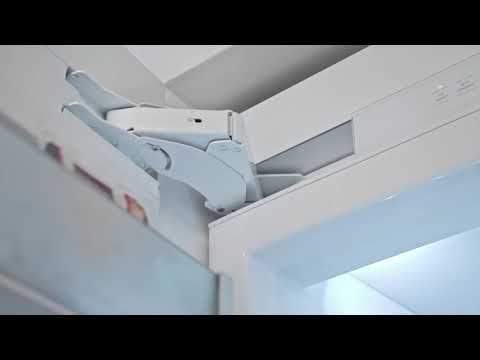 Fully Integrated Column Design
With concealed hinge offers a look of seamless perfection that installs flush with surrounding cabinetry.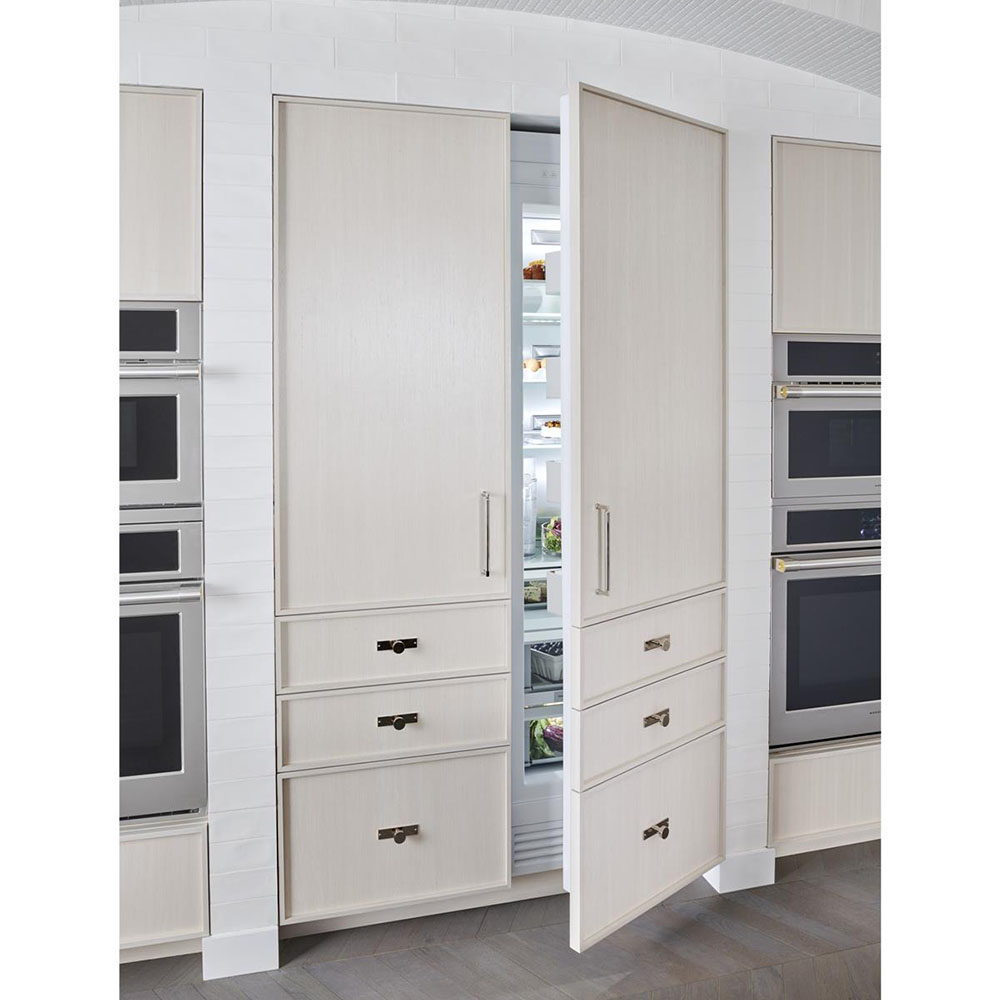 Panel-Ready Exterior With Six-Way Adjustability
Accepts Statement or Minimalist Collection stainless steel panels ordered separately from Monogram or custom panel & handle from your cabinet maker.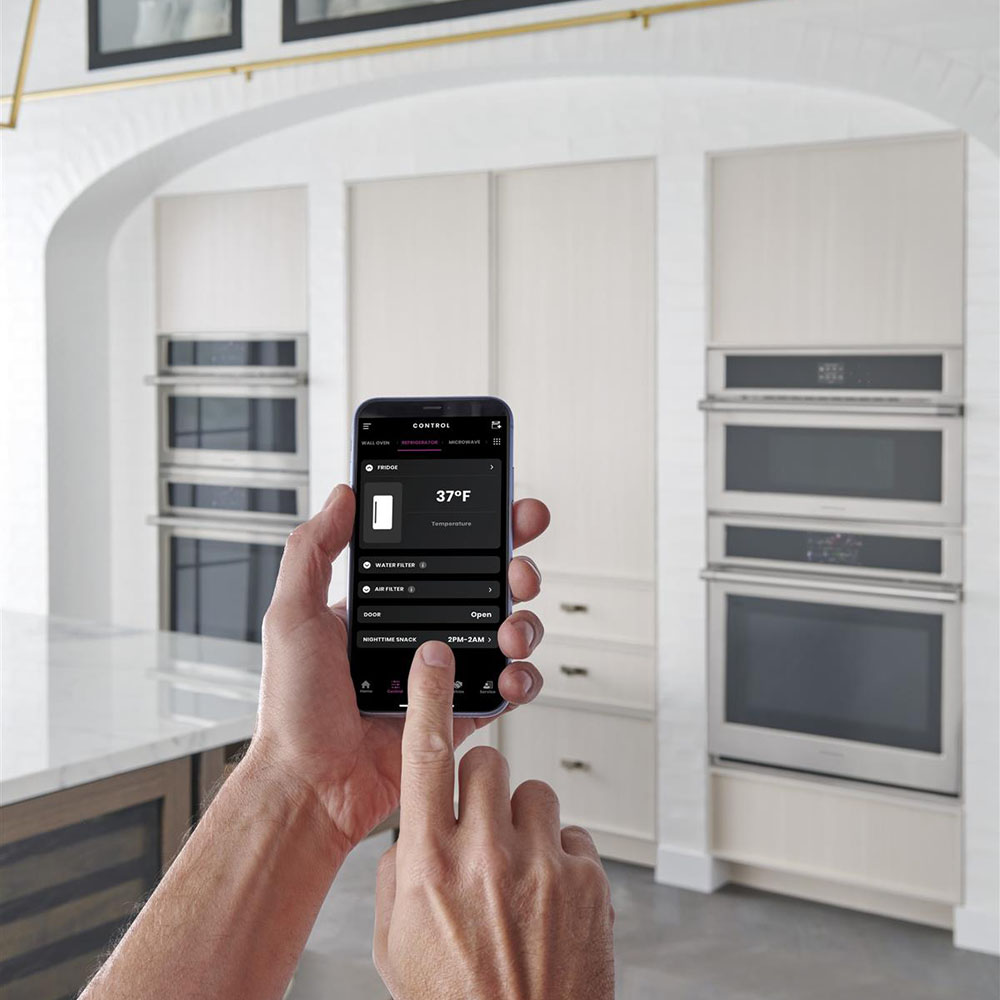 Remote Connectivity Via WIFI
Allows you to wirelessly control freezer settings from your smartphone, using an available app.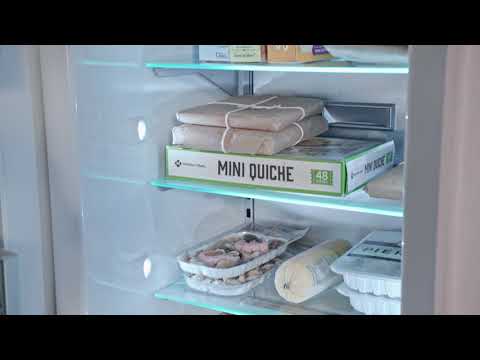 Retrofit Capability
Allows you to replace a 48" or 42" built-in side-by-side refrigerator with two column refrigerators with no cabinet or electrical modifications.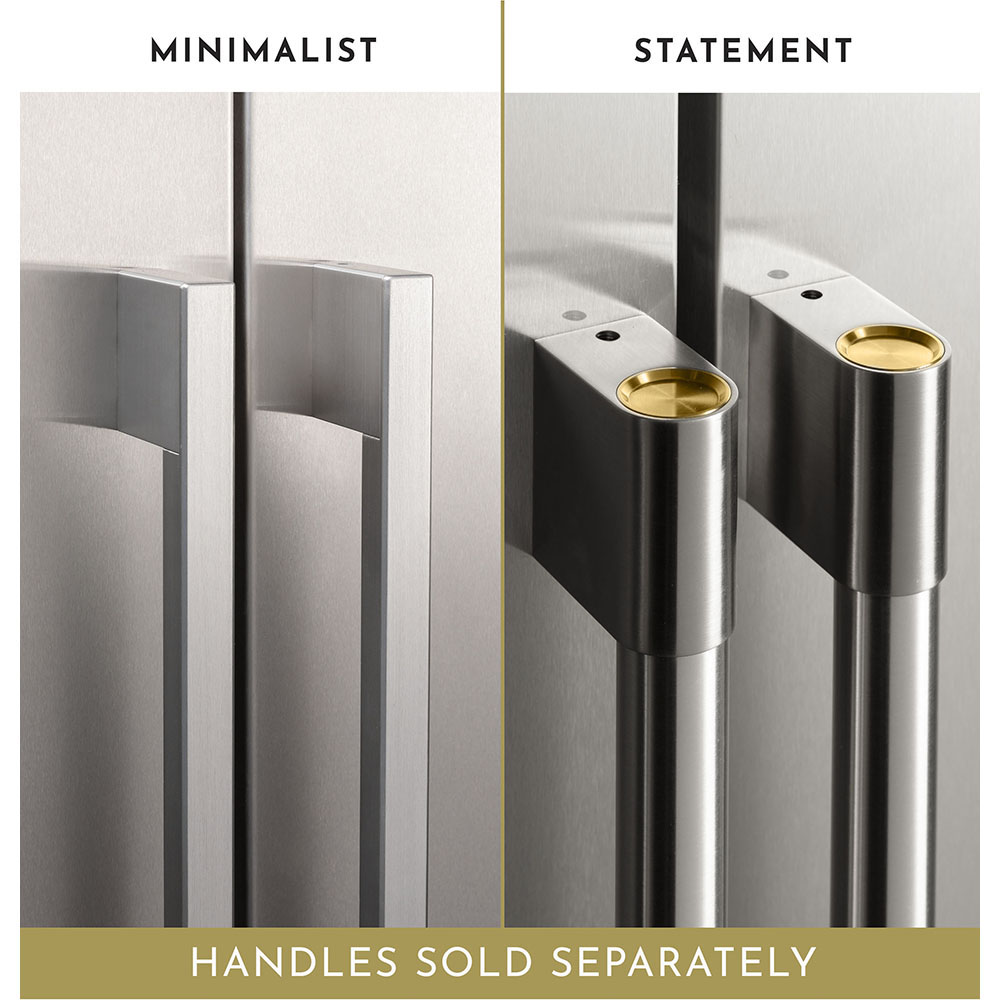 Statement and Minimalist Collection Refrigerator Handles (sold separately)
Designed to enhance choice and customization, Statement and Minimalist Collection refrigerators do not come with handles. Handles must be chosen separately and ordered through a Monogram representative