High Performance Engineering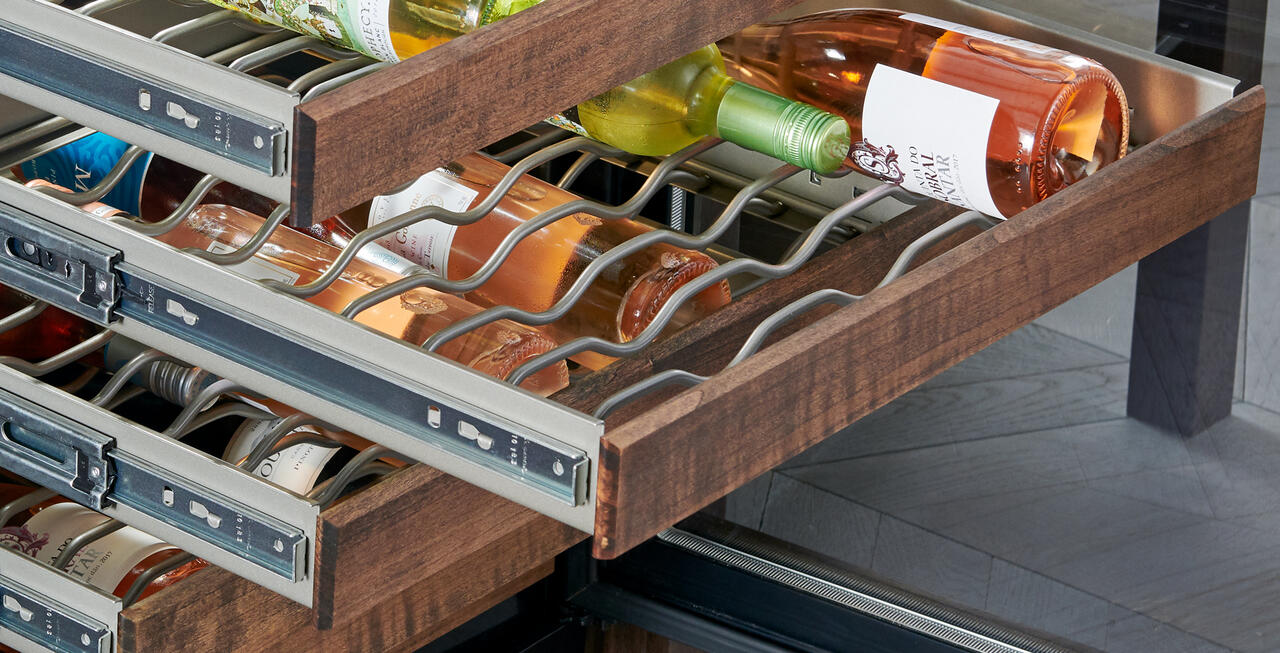 RUBBER COATED RACKS
Monogram wine reserves feature rubber coated racks to prevent even slight vibration so any sediment in your vintage wines won't be agitated.
Premium Features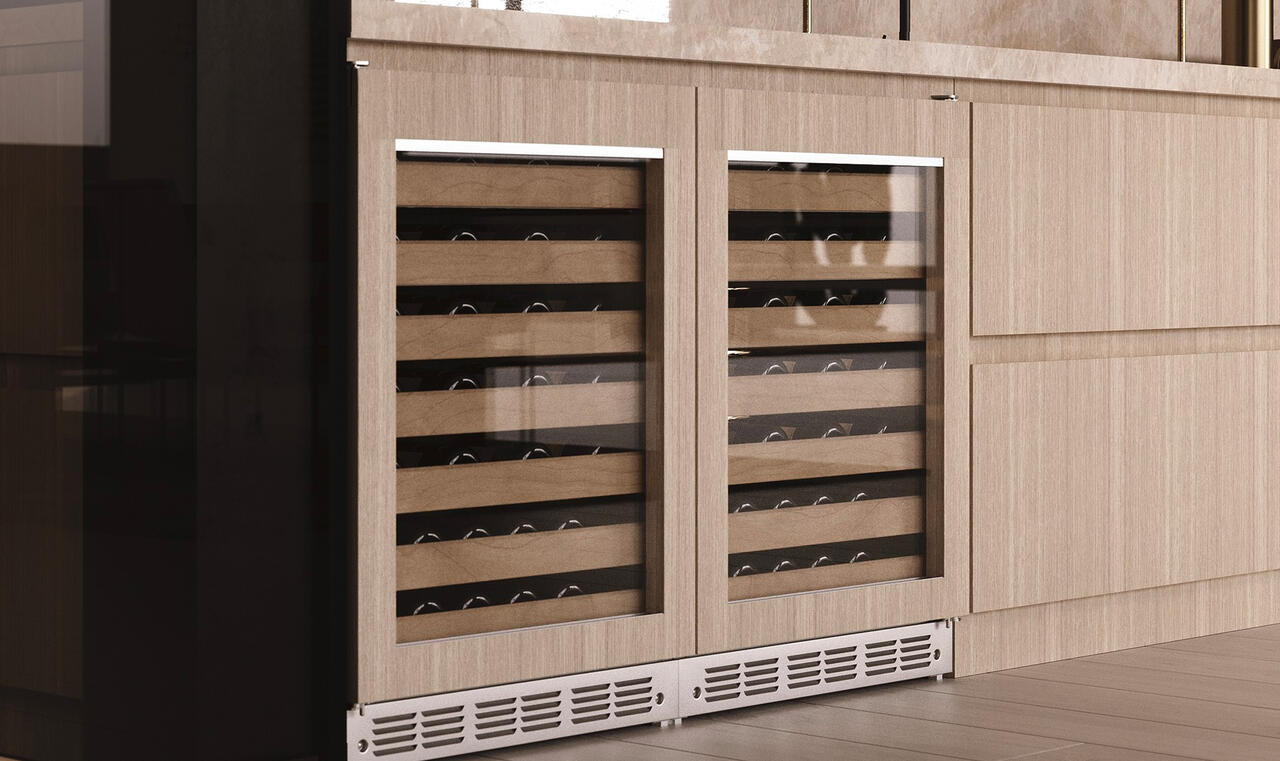 UV RESISTANT GLASS
UV resistant, tempered glass doors on our wine refrigerators give a full view of its contents while protecting your vintage investments.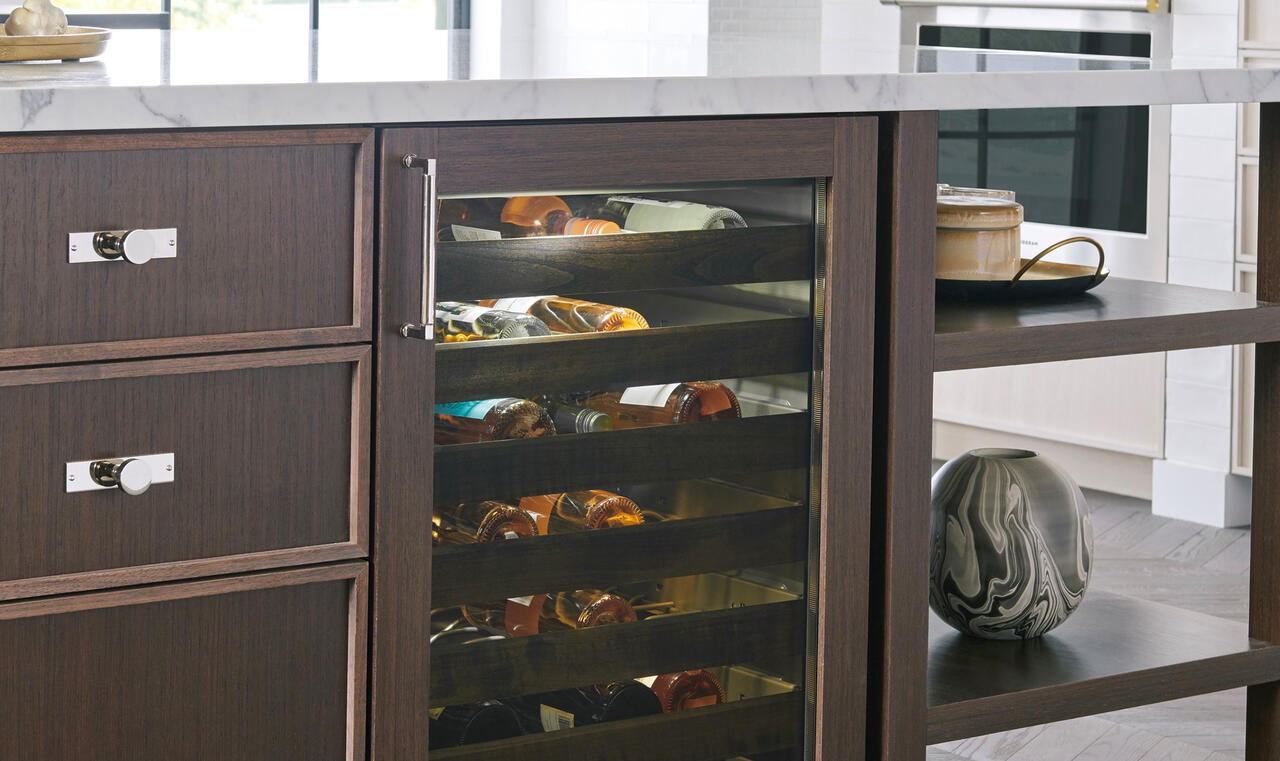 HOLDS UP TO 57 BOTTLES
Our full extension sliding racks hold up to 57 bottles of wine—more than most wine reserves this size—to keep your collection close at hand.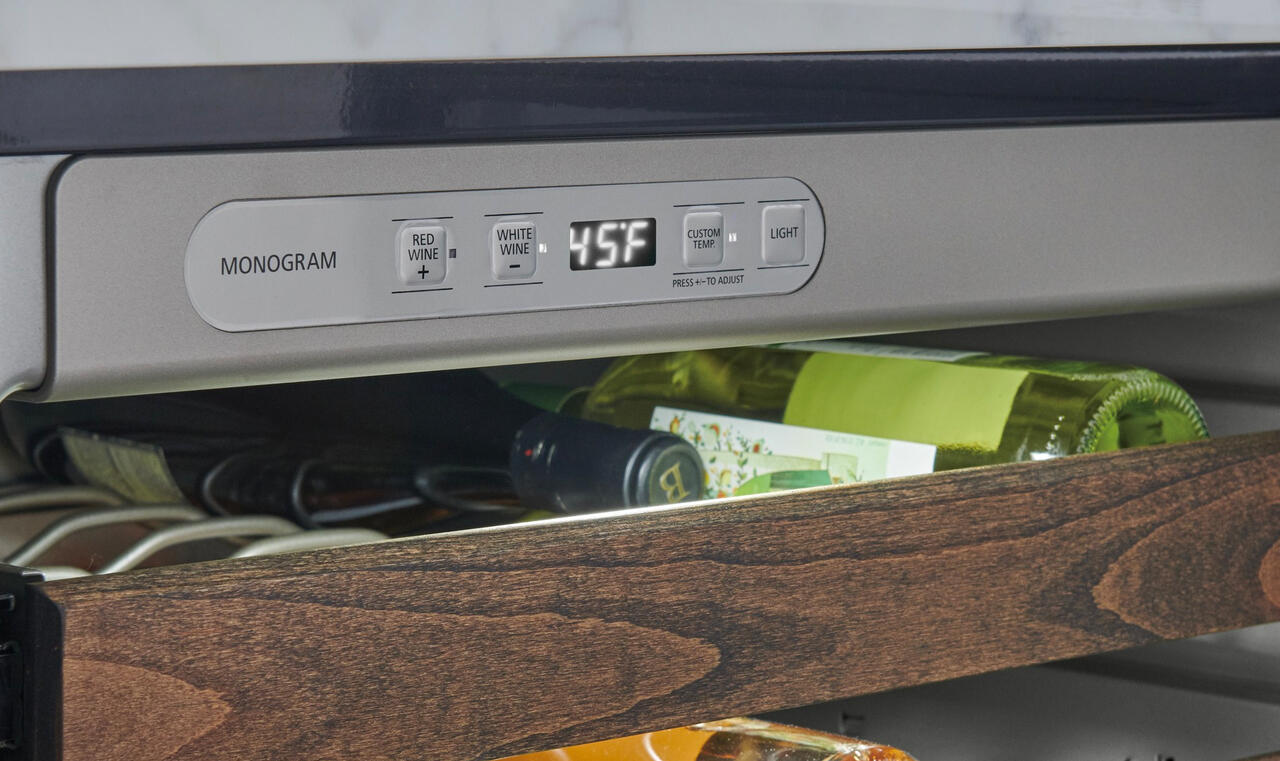 PRECISE TEMPERATURE CONTROL
Digital touch controls and a clear LED display allow you to set precise temperatures for your aging wine or serving wine.